Sena is quite well-known among bikers, especially for its Bluetooth devices that are designed especially for riders. Even though these communication devices come in very handy when you are on the road, there are many issues associated with adding an external device or interior hardware on your helmet.
For this reason, in the past few years, Sena has come up with several helmets that are equipped with Sena's Bluetooth communication devices already installed into them. Since they saved their users from the hassle of assembling and fixing the different parts of the product into their helmets, these new helmets from Sena quickly became a favorite.
Each of these helmets was better than its predecessor, which shows that the latest Sena product is the best and most advanced. Some of the Sena helmets were open face helmets, while others were full-face helmets. However, this time, Sena has brought something entirely different. The new Sena helmet has a much needed modular option.
Sena calls this new helmet the Sena Outrush, and it is a smart modular helmet. Sena has used its years of experience to invent this helmet, and it looks like Sena has mastered the art of making unique products to be used during a bike ride. So far, all buyers of the Sena Outrush helmet have loved the product because, like all Sena helmets, Sena Outrush is much better than all its predecessors in every way.
We will give you the ultimate Sena Outrush review in this article, where we will cover everything, from its price to its most essential features and the pros and cons of buying this helmet.
Sena Outrush Pack & Price
For a product that is fully packed with impressive features, the Sena Outrush is reasonably priced. Some might even find it cheap. The Sena Outrush is priced at the lower side. Those who are familiar with other Sena products know that the price of the Sena Outrush is much less than the latest intercom sets of Sena.
It all depends on how you look at it. If you think that you are paying this much for just a helmet, you will find the Sena Outrush to be highly-priced. But the truth is, you will be paying the amount for a helmet with an intercom system built into the helmet's shell. Which is a huge bargain.
When you buy the helmet, all you need to do is to charge the helmet up (for three hours to achieve full battery), and you are ready to go. Apart from the helmet, the Sena Outrush pack comes with a helmet pouch, a pair of microphone sponges, and a USB power & data cable.
You will be paying very little to make all your future bike rides convenient when compared to buying a helmet and Intercom system separately and—more importantly—extra safe. For all these valuable benefits, It is not a high price at all.
Sena Outrush Features
From the looks of it, the Sena Outrush looks like a regular helmet, albeit very attractive. It is fascinating how Sena has added so many features in the usually sized Sena Outrush without making it complicated. To make it simple for you, we will cover each of its significant features separately.
1. 2 Way HD Intercom
If you are a Sena user, you might find the feature set of the Sena Outrush familiar. The Outrush comes with a two way HD intercom system that is also present in the new Sena 5S.
The intercom creates a strong, stable, and wireless connection between two Outrush users after they pair up their devices via Bluetooth. The intercom has a range of up to half a mile and works perfectly in that range. So if you and your companion rider are a little further apart, you can easily communicate with each other.
It even has an HD intercom mode as well. This option provides extra clarity when you are communicating with another rider. If the traffic is so loud that you can't hear anything coming out of your helmet speakers properly, there's a solution for that as well. The intercom comes with the Sena Digital Noise Reduction System that can cancel out the noise and clarify the speaker's output.
The 2 way HD intercom is an essential feature of the Sena Outrush. It allows uninterrupted communication between two riders, saving them from a lot of trouble during the journey.
2. Smartphone Connectivity
The Sena Outrush uses version 3.0 of Bluetooth. This allows the helmet to be connected or paired with your smartphone. This is another precious feature that makes many things easy for you.
After pairing the two gadgets, you can listen to the GPS navigation instructions turn by turn. Not only that, but this allows you to even talk on phone calls. Also, you can even enjoy stereo music playback during your bike ride due to this feature.
3. Modular Helmet
As mentioned above, the Sena Outrush is a modular helmet, which is the best kind of helmets, according to us. They are the most comfortable and versatile types of helmets. For those who don't know, a modular helmet is a hybrid of full face and open face helmets.
Being a modular helmet, the Sena Outrush gives you the best of both worlds. It offers you the safety of a full-face helmet and the openness of an open face helmet. So you can quickly flip up your Sena Outrush helmet to enjoy a quick drink or air at a stoplight. When you're ready to go, you can flip it back down and get your protection back.
4. Visor
The Sena Outrush has such a great, multifunctional visor that you can't even find in regular helmets that do not offer a communication system. This makes it clear that Sena not only worked on this helmet's technology but safety as well.
The Sena helmet has a clear face shield with an inner drop-down sun visor or sun shield to protect your eyes. The material used for the visor is not only scratch resistant but also UV resistant. In addition to that, the visor of the Sena Outrush is fog-resistant as well.
Not too far away from the sun visor, the Sena Outrush features a quick release ratchet strap system that includes a reinforced chin strap. This is important for securing the helmet and keeping it attached to the user's head.
Other Features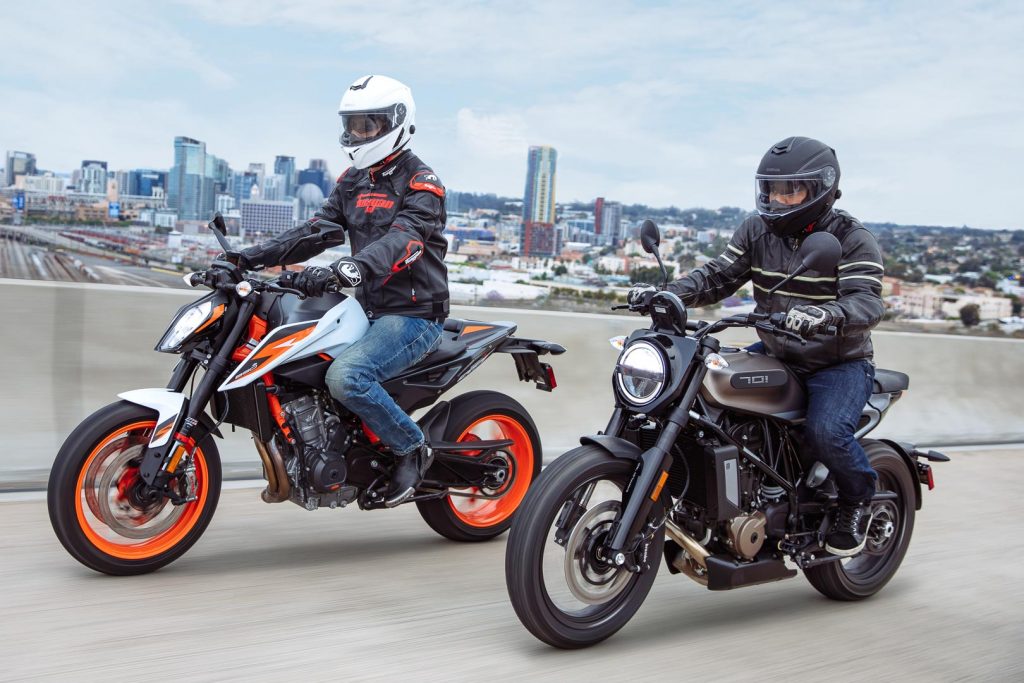 Portable devices need to have a long battery life. Sena knows this, so it has equipped the Sena Outrush with a powerful lithium polymer battery. The battery gives you a long talk time of 15 hours if you charge it entirely beforehand for 3 hours.
The Sena Outrush also offers you an additional benefit of enjoying your radio channels and programs. The helmet has an FM radio with RDS AF built into it. The FM radio can save 10 preset radio stations.
The futuristic Sena helmet also has a multifunctional jog dial on the left side of the shell. You can press and turn it to perform many operations, such as changing the FM radio station, adjusting the volume, and controlling the intercom.
A helmet that is packed with features is bound to get suffocating for the wearer. Sena kept this in mind while designing the Sena Outrush. With its three different vents (the exhaust port, the top vent, and the chin vent), the Sena Outrush is well-ventilated and airy.
In addition to that, the breathable mesh of the helmet also allows ample airflow across the helmet. Other than that, the Sena Outrush maximizes your convenience by offering you a removable and washable headliner.
With Sena Outrush, you get a few choices as well. The helmet is available in two beautiful colors: matte black and glossy white. Also, it comes in four different sizes: small, medium, large, and extra-large.
What's more, the Sena Outrush helmet comes with a massive warranty of five years. In addition to that, the Sena helmet is firmware upgradable. For our friends who are interested in certifications, the Sena Outrush smart modular helmet is DOT-rated. In addition to that, it is FCC, IC, and CE certified.
The Sena Outrush comes with a fantastic warranty of five years.
The helmet contains a built-in 2 way HD intercom communication system.
It provides a long talk time of up to 15 hours with a single complete charge.
The intercom has an extended range of half a mile.
It has a UV resistant, scratch-resistant, and fog-resistant sun visor.
The Sena Outrush has a long charging time of 3 hours.
It uses the Bluetooth version 3.0, which is outdated.
Sound quality is not the best in the market. Keep in mind that the helmet comes at a very affordable price.
Like we mentioned before, each Sena helmet is better and more advanced than the last one. It looks like Sena has followed that trend yet again with the release of the Sena Outrush.
We believe that the old Sena helmet customers will love the Sena Outrush and would want to upgrade and get it. Since the gadget is straightforward to understand and use, we recommend that potential customers not shy away from making the Sena Outrush their first smart helmet.
All in all, for the price you pay, the Sena Outrush is a product that will satisfy you for years.
If you are looking for something with more bells and whistles, you can try Sena Momentum.
You Might Also Like: Sena 50S Review