Years ago, you could only communicate with your partners with hand signals while riding motorcycles. Thankfully, Sena came up with the idea of intercom systems that allows you to communicate with your friends in a limited range.
With advancements in technology, the average range is now up to 1 mile (1.6 km), and we think that's amazing. Under ideal conditions, the range, audio clarity, and noise reduction are exactly what you dreamed about.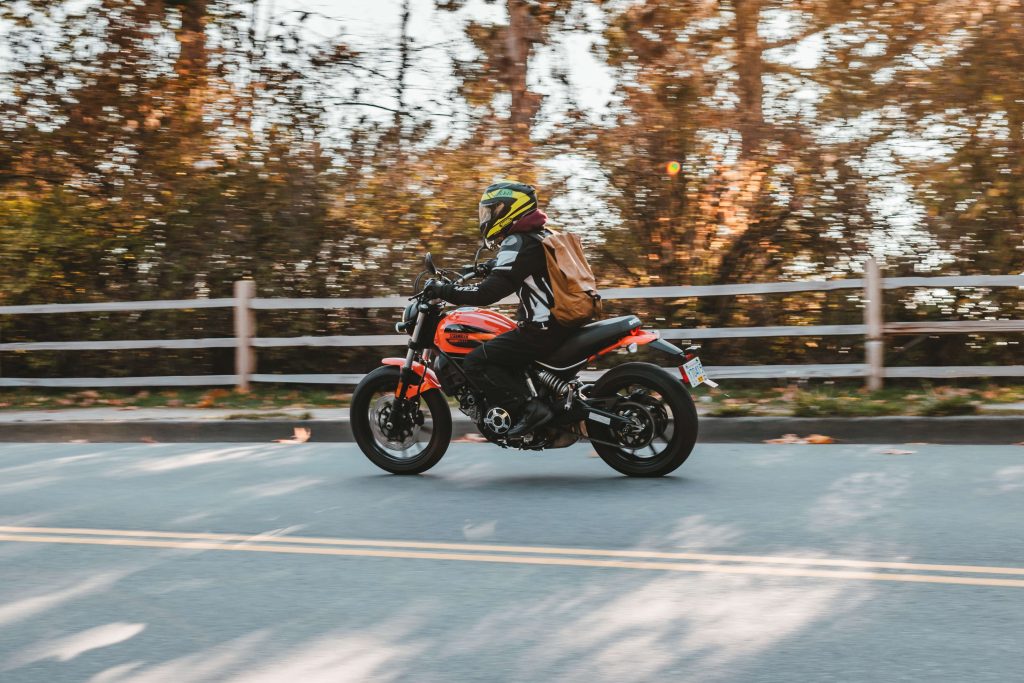 Sena 10S and Sena 30K are the two most popular Bluetooth intercoms offered by Sena. While Sena 10S came as an upgrade to Sena SMH10 in 2010, Sena 30K appeared recently. Sena 10S was the first-ever glitch-free Bluetooth intercom that provided upgraded built and superb performance.
As Sena 30K came to the market, it turned increasingly popular due to its better performance, quality, and advanced specs. Here is a comparison between specs and features of Sena 10S and 30K.
Read on to know which one is better for you!
Weight, Size, and Design
Sena 10S weighs 127 g. It has a compact size; however, it fits well with the helmet. On the other hand, Sena 30K weighs 61 g only and so, is quite smaller than 10S. One can barely notice it when attached to the helmet. Also, it has a stylish make and appears to be more classy than Sena 10S.
Controlling the volume and device is easy with the main unit buttons.
Range
Sena 10S comes with 1-mile range (approx. 1.6 km), whereas Sena 30K offers a wider range of 1.2 miles.
However, you need to keep it in mind that this range applies to open lands and terrain. In mountain ranges, the range reduces in the case of both Sena 10S and 30K.
Bluetooth Technology
Both Sena 10S and 30K incorporate Bluetooth 4.1 technology, and so, connections are stronger between other devices. Even if you lose the connection, Bluetooth 4.1 automatically connects when back in range.
Battery and Talk Time
Sena 10S features lithium polymer battery like that of Sena 30K. While 10S takes 3 hours to charge the battery fully, 30K only takes 1.5 hours. Also, the battery can be put to charge while you are using the intercom.
Sena 10S offers talk time of 12 hours when connected to four other riders. When using Bluetooth intercom only, talk time increases. For 30K, the talk time is 8 hours when connected to several riders. However, over Bluetooth intercom, it increases to 13 hours of talk time.
The smartphone talk time depends on the use and varies accordingly in both devices.
Noise Control
Both of these devices feature advanced noise control technology. Sena's noise control system is exceptional, as always. While you ride, the system controls all the background noise, such as wind roar. This results in clear communication, even when you are riding at a higher speed.
It is important to note here that you need to be careful about microphone and speaker positions when setting up. This causes a huge difference in noise control.
Mesh Technology
Sena 10S does not come with mesh technology. It can only connect with up to 4 riders. However, mesh technology is a unique and advanced spec of Sena 30K. You can ride and chat with your buddies along the way.
If you think you need to connect with more than 4 people, 30K allows you to form private groups. A single group can have up to 16 connections. In this Private Mode, you can connect with 16 people, and if one loses connection, 30K automatically reconnects when back in range. Yes, perfect!
There's even more to that. 30K also features a Public Mode in which there can be virtually limitless connections. You can talk to as many people as you want. However, it does become noisy and confusing, though. We think sticking to Private Mode is a better option.
With this amazing feature, Sena 30K wins hands on!
FM Radio
Both 10S and 30K allow you to listen to your favorite radio station without having to pair it up with your smartphones. The built-in FM Radio saves your battery and keeps you entertained all day long.
Connection to Smartphones
Also, both Sena 10S and 30K can pair up with up to 2 smartphones to allow you to answer your calls while riding. Other than this, you can use apps such as Google Maps to help you with directions.
Audio Multitasking
Sena 10S uses a conventional Bluetooth interface and does not offer a multitasking feature.
However, with upgraded Bluetooth, 30K does offer multitasking. Due to its dual processor, you can control your smartphone and listen to music while staying connected with your friends in both Public and Private Mode.
But, you need to know that multitasking only works between 30K devices. If you connect with Sena 10S or 20S devices, you lose multitasking. There will be no listening to music or answering your calls.
So if you have friends who still use 10S or 20s, you might not want to buy Sena 30K. A lot of users have complained regarding this problem to Sena.
Value for Money
Both Sena 10S and 30K deliver great value for money.
Sena 10S is available in either a single or dual kit. Single kit includes limited but all the necessary accessories such as 10S module, boom, and wired mic, headset clamp mount, and speakers.
Sena 30K also comes with advanced accessories such as remote control, utility app, and Wi-Fi docking station to add to performance and ease of use. Even though it is a bit pricy, it is worth your money if you are a serious user.
Sena 10S vs. 30K: Pros and Cons
Sena 10S
Buy on Amazon
Pros
Connects to up to 2 smartphones
Glitch-free Bluetooth intercom
Advanced noise control technology
Cons
Can connect to up to 4 users only
No mesh technology
Sena 30K
Buy on Amazon
Pros
Connects with 16 users (private mode) and virtually limitless users (public mode)
Allows multitasking
Comes with mesh technology
Cons
Multitasking only works when connected to other 30K users
Expensive
Final Verdict
When it comes to advanced features, technology, battery, and accessories, Sena 30K is a better option. It is an amazing Bluetooth intercom if you are a serious rider and love communicating with your friends while you ride.
Sena 10S was a good option when it first came to the market. But, In today's time, Sena 30K offers the best bang for the buck. So, Sena 30K is the winner here.
Ride On!