So you've decided to buy a motorcycle but confused about choosing the right one?
With so many options in the market, it's not easy to make a decision. Sometimes even if you know the features you're looking for, it can still be confusing to decide.
One major factor you want to consider before choosing any bike is the purpose it will serve. Motorcycles aren't just used for transporting people and goods, you can use them for different purposes such as daily commute, racing and sports.
Motorcycles come in different designs and each has unique characteristics to accommodate some riding conditions. they're grouped into categories and types based on their usage and purpose.
In this article, we've made things easier for you by explaining the different types of motorcycles that are available and their suitability.
Types of Motorcycles
1. Touring Motorbikes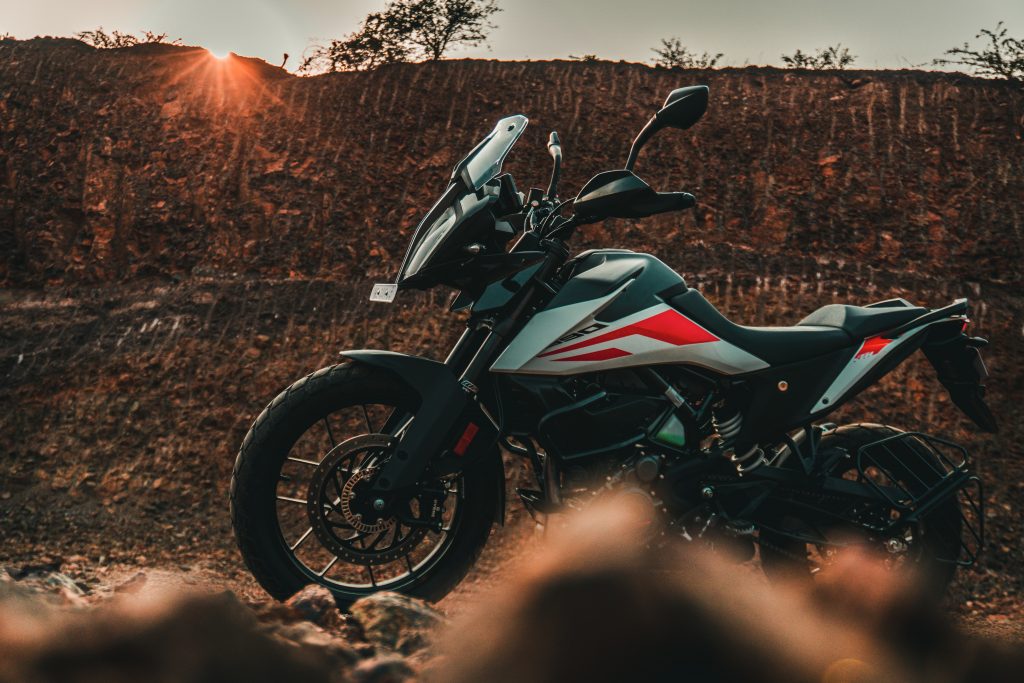 If you often travel out of the city or love to visit multiple places, you will certainly need a bike that can serve this purpose efficiently. Touring bikes can come to your rescue in this case. Touring motorcycles are designed specifically for long-distance travel, for this purpose they have larger fuel tanks and engines, and extra space. Keeping in view of their long-distance journeys, their size is kept large so the riders can ride them comfortably. It has an upright seating position for the riders' comfort.
Touring motorbikes are perfect for cross country tours and visiting mountainous areas, out of city picnic points, beaches and for hunting expeditions. In order to keep up with the motorways or highways speed, their shape is designed to resist wind speed and harsh weather. They are spacious enough to haul extra clothing and gadgets. Touring motorcycles are expensive as they include a lot of expensive features like extra space and a powerful engine.
2. Standard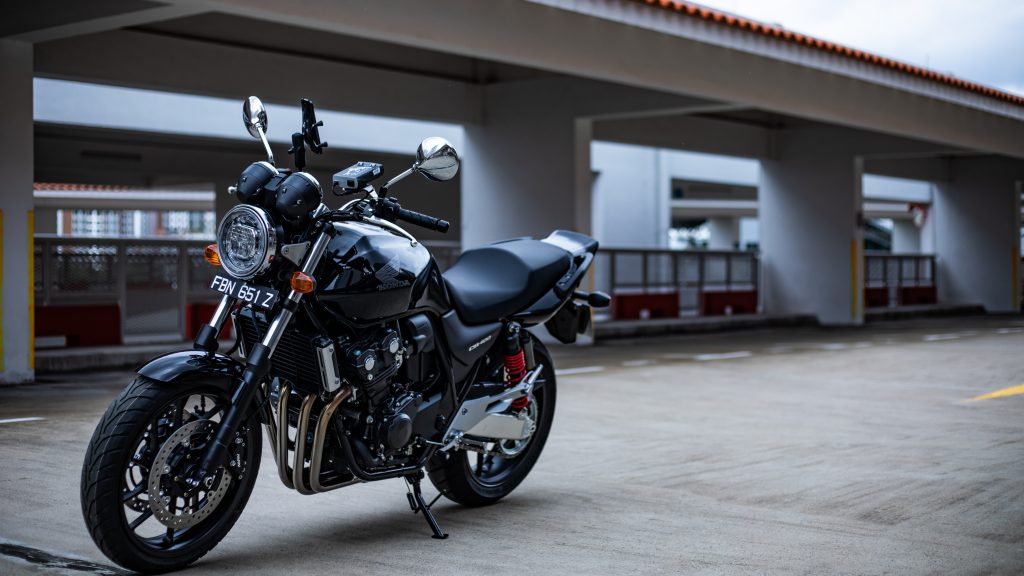 They're also called 'Naked Motorcycles', these are bikes designed without a fairing to obscure the frame and engine, the handlebars also come with no fairing, or maybe just a little in some cases. Absence of fairing doesn't always apply to naked bikes, some of these exceptions include, adventure sportbikes, off-roaders and custom bikes.
They're characterized by upright riding position. Footpegs and Handlebars are designed to provide comfort without the need to stretch forward. Standard bikes are perfect for beginner riders due to user-friendly design, engine size is moderate and functional to help beginners enjoy a smooth drive.
3. Cruiser
It's popularly known as 'Chopper', cruiser motorcycles are designed for cruising and that's how the name originated. The height of the seat is low and that's what makes it to cruise around easily, not only for cruising, it can also be used as a weekend rider with some added luggage. Cruiser come with different engine sizes, this differs from one brand to another, it's a good option for both new and experienced riders, though might not fit some new riders due to pulling of the handlebars which can be tiring.
The popular brands are Harley-Davidson, but you can go for other great options that suit your budget. The H-D Low Rider can travel miles and it comes with enough accessories that will help you enjoy the ride. Cruisers come with a V-twin engine that's designed for low-end torque, it has forward footpegs, high handlebars, and provides low riding position.
4. Dual Sport
Also called 'dual-purpose' or ON and Off-road bike, the dual-sport motorcycle has a high seat, it's designed to handle rough ground due to its high centre of gravity. Dual sport has a lot of similarities with dirt bikes, the only exception is that they come with lights and mirrors so that you can legally ride on public streets.
They come with small and lightweight engine, making them a good fit for new rider provided they can straddle the motorcycle when both feet are on the ground. With this bike, you can go anywhere you want since it features lights and horn, but on the other hand, it comes with aggressive off-road suspension. The seat is taller to help the rider navigate backroads, the storage it comes with isn't enough to accommodate your stuff, but you can add extra bags for your weekend adventure.
A popular brand in this category is KTM 1090 Adventure R, it can be used for road adventure, and has a sporty look. The bike is a good option for anyone that wants to create lasting memories. You
5. Sport Motorbikes
These beasts are mostly used for sports competitions and offer a great deal of sports racing experience. Specifically designed for high speed, their engines are extremely powerful and can reach maximum speed in a moment. They weigh less and have lighter frames so they can keep up with the wind speed and accelerate faster.
A Rider needs to stretch themselves to reach handlebars but can easily switch gears as the footpegs are higher. It is not advisable to use a sports motorbike for low speed and long-distance travelling. Sports Bikes are very expensive; your budget should be enough to buy this if you are looking for a sports motorbike.
6. Sport Touring Motorcycles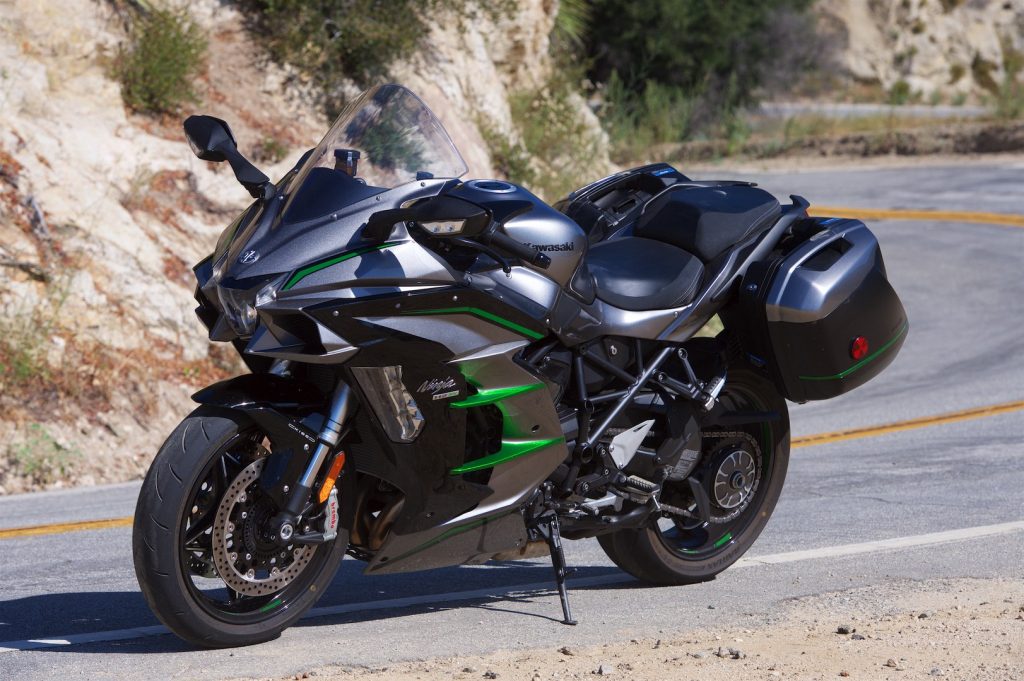 Sport touring bikes are a perfect match for someone who is equally into sports bike and touring bike as they share common features. Sport touring bikes are a little lighter than touring bikes and more spacious than sports bikes. Having equipped with an upright seating position, you will feel more relaxed and comfortable riding it compared to a sportbike which has a downright seating position.
It has a mid-sized engine so you can use it for both sport and touring purposes. It offers a great range of features like extra space for luggage so you can easily haul extra items with you if you are looking to visit a long-distance attraction. They are less expensive than sports bikes.
7. Off-road Motorcycles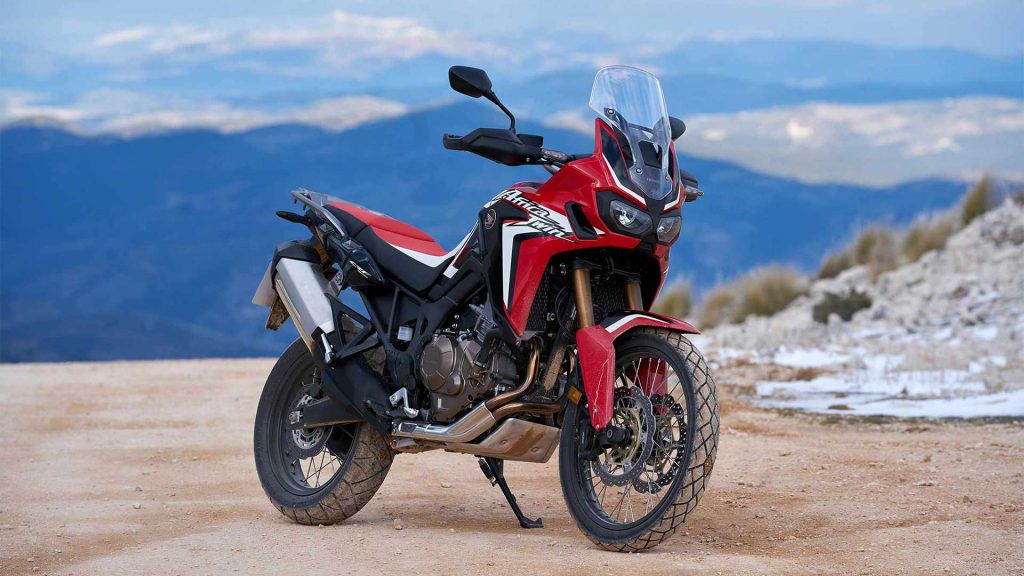 Off-road sport is increasingly becoming a trend now-a-days and more people are taking interest in this sport. As interesting as it sounds, off-road motorbikes can get you to places that are highly rare and unexplored and no road will take you there. These motorbikes are tailored to make riding on off-roads possible.
Off-roads are often unsteady, stubborn and bumpy, the off-road motorbike is designed keeping in view all those aspects. They have high seats and suspension so they can sustain most bizarre and bumpy roads. They don't usually have lights and signals so it is best to ride them on the off-roads and in the daylight.
They are severely dangerous as they are ridden on uneven roads and surfaces so you need to be very experienced in order to ride it in a safe and professional way. They offer no storage and are easy to transport from one place to another.
8. Dirt Motorcycles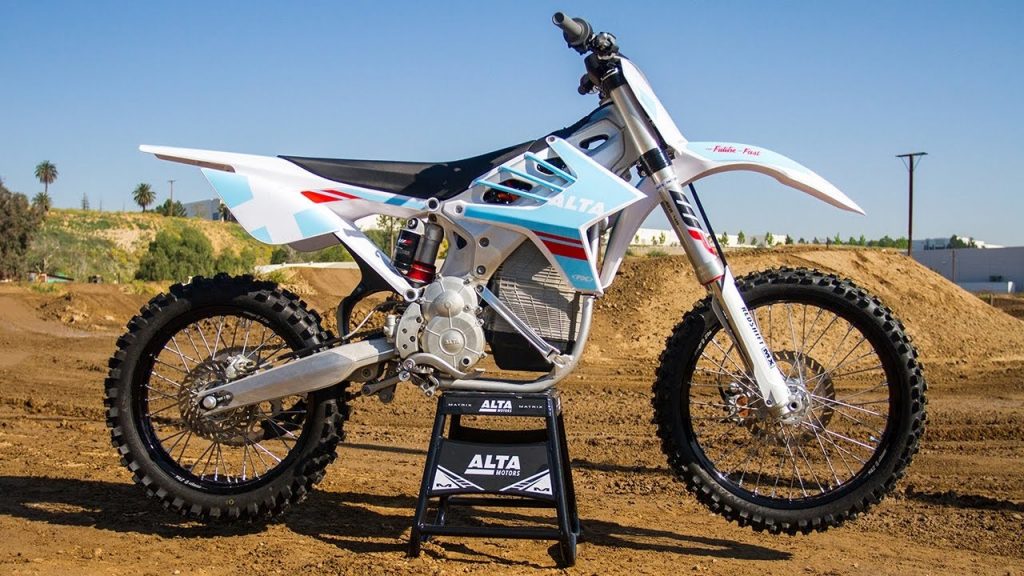 This bad guy is a common type of off-road motorbikes. Dirt motorbike has a high seat and suspension and is used to ride on bumpy and rough terrains. This is commonly used by sportsmen and various events are organized featuring this bike and its expert riders.
It has a powerful engine to cope up with stubborn surfaces and it's great for boosting adrenaline rush. It comes in various sizes and can be used by beginners to learn how to avoid hurdles, unlikely situations and ride on uneven roads and surfaces. It is not allowed in many countries to ride it on main roads.
9. Scooter Motorcycles
Scooter motorbikes are commonly used for intra-city travel. They are very lightweight, cost-effective and fuel-efficient so you can use them to get around the city without burdening your pocket. Equipped with small-sized engines, they come in 50cc to 500cc power engines. They offer limited storage and are very good for daily commuting. They are easy to maintain and cost less on maintenance. They are not allowed to be ridden on motorways or highways, they're best suited for street and city travel.
10. Moped Bikes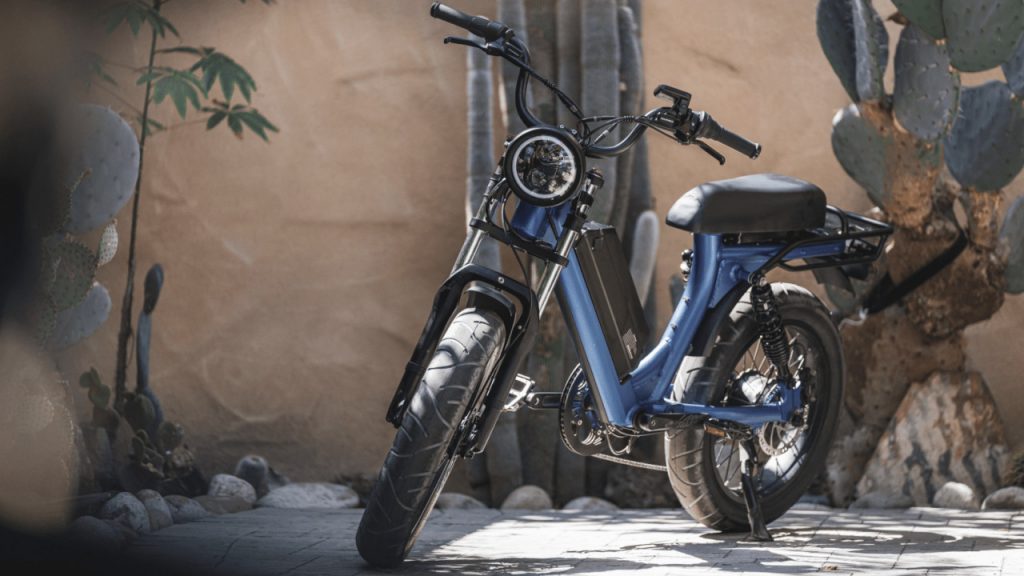 It is argued that moped is a scooter or a subcategory of scooter but it is none of them. It is actually a hybrid form of cycle and scooter, and it shares the features of both of them. It has a light frame like a cycle and a less-powerful engine like 50cc or even less. It has an engine to power up the bike and if you want to ride at less speed and save fuel, you may turn off the engine and start pedalling.
It is ideal for street and intra-city commute but not allowed on highways or motorways. These kinds of bikes are getting extinct and in countries like the United States, they are likely to be seen as Vintage. They offer little to no storage and are not resistant to wind or weather.
Conclusion
These are the different types of motorcycles available. If you are looking for a new motorcycle or you want to replace your bike and don't know the features and functionalities of motorcycles, you can choose from this list based on your budget, experience, passion and skill set.
Read more: Best Motorcycle Brands