Phones have become our constant companions. We would not want to go out without them.
Whether it's your ride towards work or some adventurous trip, you need them for multiple purposes.
During your rides, you need a phone for navigation, for listening to some music or just for capturing beautiful scenery around.
How would you manage your phone or look up for navigation when both of your hands are on the bike's handles?
Phone mounts are your solution. They provide you with the ease to continuously look at your phone for navigation while enjoying your ride.
Surely, you would not like to lose your expensive phone for your convenience. The phone mount should be strong and durable enough to hold your phone during bumpy rides.
In case you're looking for reliable phone mounts for your Harley Davidson models, we have researched the best phone mounts that will go with different models from your favorite manufacturer.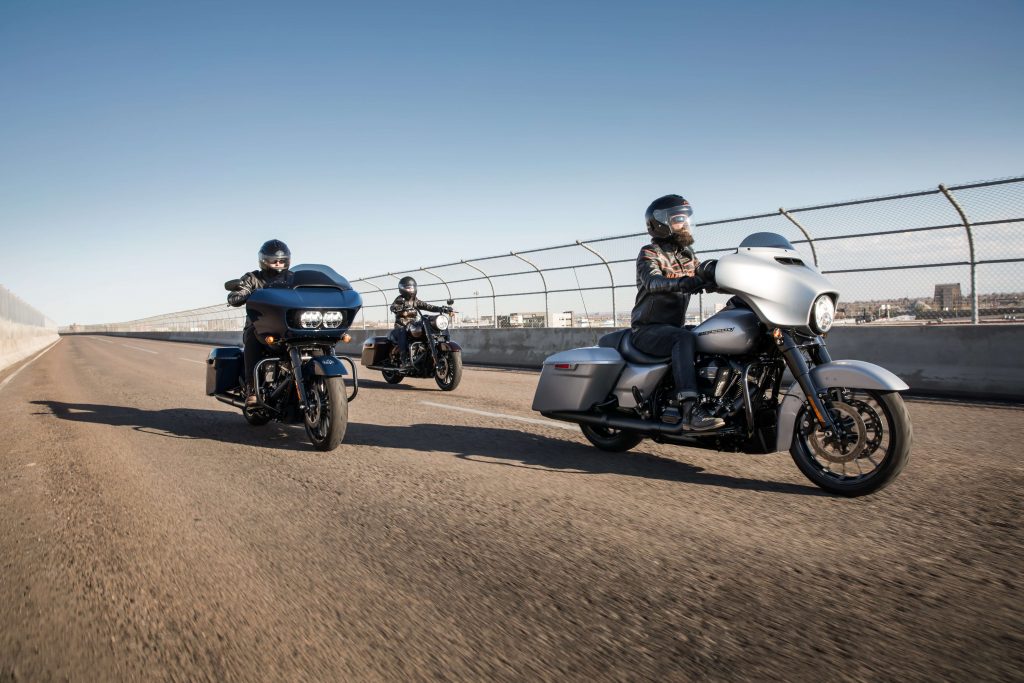 These phone mounts are reliable, adjustable, and durable. These will prove to be your best companions during your rides.
Preview
Best Choice

Best Fairing Mount

Best Perch Mount

Best Value For Money

Product
Ciro 50214 Handlebar Mount Smartphone/GPS Holder With Charger (Chrome Handlebar Mount Smartphone/Gps Holder With Charger , Includes 1-1/4" Handlebar Mount)
CIRO 50216 Smartphone/GPS Holder (Black Fairing Mount with Charger for 1996-2013 Flht/Flhx Touring Models)
Ciro Smart Phone/GPS Perch Mount Holder without Charger, Black Finish 50311
vicelecus Motorcycle Phone Mount, Adjustable Anti Shake Metal Bike Phone Holder for iPhone X/8/7/6 Plus Samsung Galaxy S9/S8/S7/S6 GPS, Holds Devices up to 3.7" Width (Silver)
4 Best Phone Mounts for Harley
Before you land into the market in search of a phone mount for your Harley bike, check out these phone mounts that we have selected for you. This will save you from rummaging the whole market for a perfect phone mount. Let's have a closer look at all the details:
1. Ciro Smart Phone/GPS Perch Mount Holder 50311
Buy on Amazon
This comes in a classic black design, which is convenient to operate. It pairs up well with all '8-up H-D model clutch or brake perch mounts (except '14-up Street Models). Any smartphone within range of 2 1/8″ to 3 1/2″ wide can fit into it. This upgraded smartphone mount is easy to operate as the phone fits into rubber moulded finger quickly just by flipping the levers. Once you flip the levers, your phone is secured.
It comes with a ball mount design, which offers a wide range of angle adjustment. You can set the best angle for you with the ball mount system. It is an ambidextrous design, which means both right-handed people, as well as left-handed people, can use it easily.
Additional Offerings
Smartphone holder assembly
Black aluminum perch mount
Socket head bolts
Spacers
Pros
Phone mounts easily
High-quality product
Screw fits tightly
Ambidextrous design
Cons
No charger 
Expensive
Can be a bit sturdier
2. Vicelecus Motorcycle Phone Mount
Buy on Amazon
This silver colored, aluminum alloy phone mount is corrosion resistant and stylish. This makes it a durable product with a tension knob that keeps your phone tightly at one place along with a silicon mat, which protects the phone from sliding. You can have any view of your liking either horizontal or vertical due to feature of 360-degree rotation in it.
With the help of allen wrench, you can easily fit phone by locking nuts and protecting it from theft. With the strongest clamps and rubber cushions, it saves your phone as well as the handlebars from scratches. It is compatible with handlebars having 0.75"-1.18" diameter. Any phone having screen width from 2.2″-3.7″, and thickness less than 0.43 can be mounted conveniently.
Additional Offerings
Motorcycle / Bicycle Phone Holder
Allen Wrench
User Manual
Pros
Anti-theft design
Economical
Universal compatibility
Cons
3. CIRO 50216 Black Fairing Mount
Buy on Amazon
This black beauty goes with all designs, which include FLHT/FLHX touring models from 1996-2013 of Harley-Davidson. Any device with a width from 21/8″ – 31/2″ can easily fit into it. It comprises of a 1.3 USB port for onboard charging, which means you do not have to worry about the low battery while having longer rides.
It is easy to operate as you only have to flick up the levers and your phone will be in secure rubber moulded clamps. This protects the phone from scratches too. Both left-handed and right-handed people can use it easily due to its ambidextrous design. This phone mount features a ball mounting system, which provides you with the convenience to set it at any angle.
Additional Offerings
Smartphone holder assembly
Wiring harness W/ 4 amp inline fuse (2) Fork spade terminal (1) Power jack
Accessory fairing mount
Pad W/ 3M adhesive backing
Pros
In-built charger
Ambidextrous design
Highly adjustable
Cons
Sometimes center mount glides downwards
4. Ciro 50214 Handlebar Mount Smartphone/GPS Holder with Charger
Buy on Amazon
This chrome-colored phone mount gives you a break from your regular phone mounts in black and silver and adds up to the beauty of your Harley bike. It has a handlebar mount of 1-1/4″. Devices within 21/8″ – 31/2″ width range can easily fit into it. By managing the levers, you can easily cage up your phone in rubber moulded fingers.
The ambidextrous design of the phone mount is a real treat for the left-handers as they can operate it conveniently. Like other Ciro models, it has intuitive ball mount mechanism that helps you in placing it according to your comfort level and suitable angle. Additionally, it has a 1.3 USB port, which means you can charge it on your ride as well. The battery of GPS drains quickly, and this charger becomes handy on those trips.
Additional Offerings
Handlebar mount
Smartphone holder assembly
Socket head bolts
Pros
Stylish phone mount in chrome color
Ambidextrous design
In-built charger
Cons
Best Value Phone Mount
All of the above products are the best phone mounts for your Harley bike. However, according to our research, Ciro 50214 Handlebar Mount Smartphone/GPS Holder with Charger is of best value. It is different from conventional phone mounts and comes with a charger.
Most Affordable Phone Mount
Price is a decisive factor. In terms of affordability, vicelecus Motorcycle Phone Mount is the best. However, it does not come with a charger. If you do not have a problem with it, then this one is the best and budget-friendly option.
Conclusion
We have selected the best phone mounts for you. Now, it depends on your choice and preference, which one you select for yourself. Each of them will go well with your Harley bike.