The Internet has made life easy for motorcycle enthusiasts who need motorcycle auto parts and accessories for their bikes.
The following is a selection of five of the most reputed online stores selling motorbike parts and accessories in the United States.
BikeBandit.com

This is one of the largest online stores for motorcycle parts in the world. Their website offers an astounding 7 million-plus factory-fresh, brand new and authentic OEM motorcycle parts and motorcycle accessories.
If you are need of an auto part or accessory for your bike that you have failed to find elsewhere, you may be able to get it here.
Aftermarket motorcycle parts of all leading bike manufacturers are available here, along with a wide range of accessories and parts from niche manufacturers.
From vintage bikes to the latest machines cruising on the roads, BikeBandit.com offers parts for all types of motorbikes.
JCWhitney.com
JC Whitney is not a motorcycles-only retailer, but is the biggest and the oldest online and catalog retailer in the United States for auto parts and accessories for all kinds of automobiles.
The company has been a market leader for nearly a century, and it still continues to expand its offerings over the Internet to retain its leadership position.
Most of the motorcycle parts or accessories that you buy from JCWhitney.com come with a standard 1-year guarantee, which is a rare occurrence in this business.
The company also issues a lowest price guarantee to assure its customers of the best prices for all its products. It has tremendous experience with shipping, so you can be assured of a fast and hassle-free delivery.
MotoSport.com
MotoSport.com is an exclusively online retailer for sport motorcycle auto parts and accessories. The company takes pride in its efficient customer service and guarantees customer satisfaction.
The strength of this company is that its customer service representatives are themselves dedicated sportbike, ATV and dirt bike enthusiasts like most of their customers.
The pricing at MotoSport.com is highly competitive and shipping within the United States is free for every purchase in excess of $99.
Delivery systems are electronically controlled to ensure perfect deliveries to every customer. The company also offers exclusive gifts and collectables for sportbike fanatics.
MRCycles.com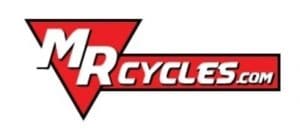 MRCycles.com is a prominent online store for motorbike parts and accessories. It offers special international and Canadian deliveries, in addition to shipping within the United States.
The company offers dealer authorized Honda motorcycle parts from 1959 onwards, Kawasaki motorcycle parts from 1989 onwards, Suzuki and Yamaha from 1968 onwards, Polaris Utility parts from 1985 onwards.
MRCycles.com ensures that the prices for every part and accessory are among the most competitive in the market, and delivery is fast and efficient.
ChapMoto.com

ChapMoto.com has made tie-ups with some of the best motorcycle auto part and accessory online dealers in the country.
The electronic catalogue of the company is easy to navigate online and very well organized to enable you to find the product of your choice.
Shipping is available throughout North America and Europe, and also to various other destinations around the world.
Parts for Honda, Yamaha, Kawasaki, Suzuki and Harley-Davidson are easily available through the company's online portal.
Apart from motorcycle repair parts, the company also offers a wide range of motorbike accessories such as clothes, protective gear, saddlebags, eyewear, tools and even books.
Conclusion
When you are looking to buy a motorbike part or accessory online, a good idea may be is to visit at least two or three of these leading websites and evaluate their offers.
Sometimes you might be able to get the same product cheaper at one of the sites. So choose the best product and the best price by doing some quick online comparison shopping on these websites.
Check Out How to Drift a Motorcycle